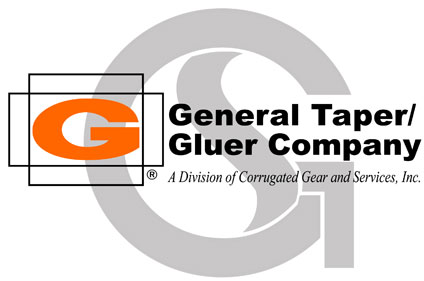 In 1999
Corrugated Gear and Services, Inc.
acquired the intellectual assets and exclusive right to manufacture and sell the
General Taper
line of corrugated box-making and finishing equipment.  In this purchase,
CG&S
received more than 90 machine tools and hundreds of parts.  These assets have been relocated to
Alpharetta , GA
, and installed in
CG&S's
modern facility, along with a group of key employees with decades of experience building and installing General products.  Machines are produced under the name
General Taper/Gluer Company
.
We have already made many improvements to the venerable General line, including an enhanced digital control system, easier upgrades via pre-engineering of channels, strengthening of the lifts, and development of a patented pop-up alignment gate that automatically ensures that your boxes are square when joining two-piece boxes or extremely long panel cartons.
We make box joining equipment in various configurations: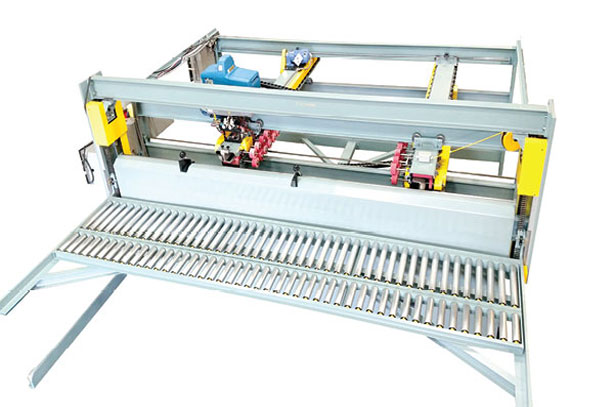 Also available for your existing General machine:
Replacement Program to replace channels, rollers, tape heads - well, everything inside the frames!
Electronic Upgrade to replace limit switches with an Allen Bradley PLC with touch screen interface for fast, accurate set-ups and running.
Full line of parts and assemblies including new tape heads.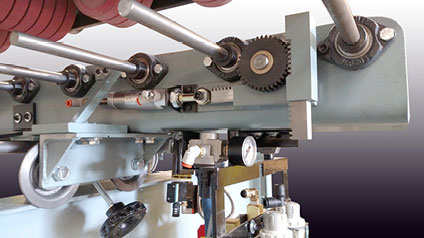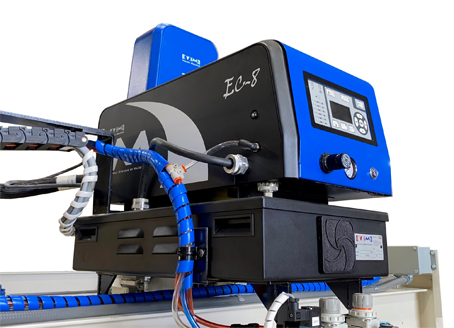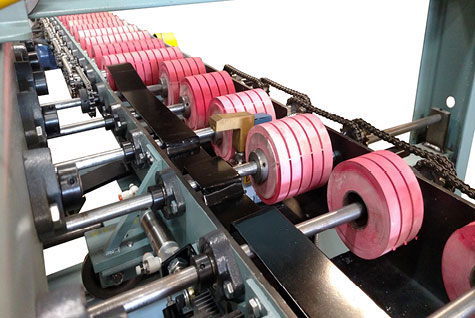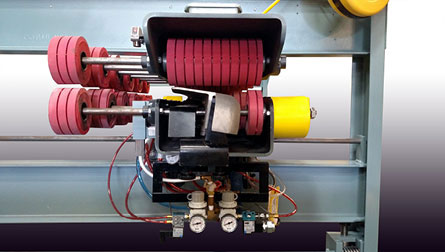 The incomparable 16ft BIG MOUTH (shown) is capable of running 2-piece boxes in a single pass, or 2 small box orders at the same time!

Proudly made in the USA!
With over 70 years of experience, we really know how to "Seal the Deal"
NEED NEW ROLLERS?
Check HERE for part numbers and sizes

9' - 12' - 14' - 16' wide frames for blanks up to 384 inches!
Tape, Hot-melt glue, and/or cold-set glue are available (in any combination)
One-piece and two-piece box joining options
In-feed heights configured to your needs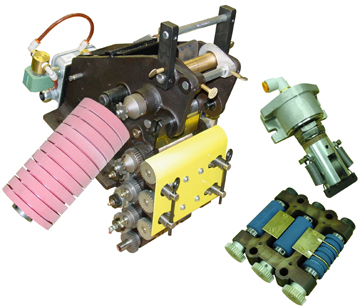 All new machinery that we manufacture is built with strict adherance to safety features following ANSI standards and guidelines.